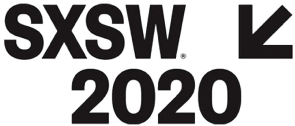 SXSW panel: the future of live music, blended reality
Organized and moderated by Ryan Groves, XR provides a huge opportunity to reinvent the shared musical experience. Platforms have tried new approaches to live music–either by streaming concerts in VR or by creating VR-exclusive events. But most approaches either fail to replicate the experience of an in-person event or explicitly exclude a co-located audience. Certain groups, however, are creating new music experiences using a mix of VR, AR and live venues.
Our panel consists of experts at the intersection of Music and VR. Anne McKinnon is an XR consultant, advisor and writer, focused on immersive events. Eric Wagliardo founded &Pull and created Pharos AR, a collaboration with Childish Gambino. Roman Rappak is the lead creative of Miro Shot, an XR band/collective. Ryan Groves is a music technologist and founder of Arcona.ai.